Welcome to Harris Plumbing & Heating
Harris Plumbing & Heating is a family run business that provides a quality service to domestic and residential customers throughout the West Midlands. We always offer free estimates so please give us a call or make a booking. We guarantee a high level of customer service which includes being prompt to appointments, using plain English to explain the faults and recommend a way forward, being neat and tidy in the property and offering a competitive all inclusive quotation.
Gas Safe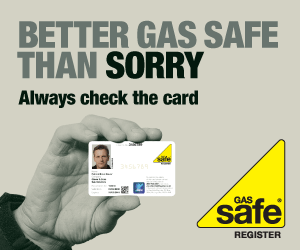 We are a gas safe company, all our engineers are gas safe registered. You can view our registration on the gas safe register. Our company registration number is 594037
Our services
What we offer
No call out charges
Harris Plumbing & Heating do not have call out charges, see details our pricing
Transparent pricing
All of our charges are completely transparent. Every job has a fixed price which will include labour and material. We will clearly show this on your written estimate.
We do not have call out charges.
Fair charging policy
If a job takes longer than expected we will only charge what was quoted. Being a family business where most of our work comes from customer referrals, we do not partake in this sharp practice and would like you to refer us to your friends, see details of our pricing.
Free survey and estimates
We are happy to provide free estimates before commencing any work; our estimates are provided on the same day and are valid for one year from the date the estimate is issued.
All work guaranteed
All workmanship undertaken by Harris Plumbing & Heating is covered by our written 12 month workmanship guarantee. Other specific services we offer come with longer guarantees:
Boilers
All supplied materials and products are covered by manufacturers guarantees and the majority of the boilers we supply come the a 5 year manufactures guarantee.
We won't be beaten on price
We will not be beaten on price and guarantee you'll find no one cheaper.
No job is too small
No job is too small, whether it's simply fixing a leaking tap or plumbing in a washing machine, we can do it.
Gas central heating fitters | Boiler changes | System upgrades and conversions | High efficiency A Rated condensing boilers | Boiler Services/breakdown and repair | Underfloor heating | Bathroom fitting | Shower and Toilet Installations | Power Flushing | Emergency Callout Engineer Services | Renewable Energies | Domestic vented and unvented hot water systems | Wet Room installations and under stairs WC conversions | Tanks | Overflows and Warning pipes | Shower and Bath Installations | Cistern Installations and Repairs | Tap and Accessories Fittings | Tank and Cylinder Changes | Washing Machine and Dishwasher Installations | Kitchen Plumbing | Servicing and Maintenance Plumbing | Leaking, Frozen and Burst Pipe Repairs | Service & Maintenance Contracts | Wet Room Plumbing Installations |
Recent work : Before & After
Click here to view all the photos from the project. If you would like us to do something similar for you, give us a call.
Find us on facebook
Check out our profile and feedback on
If you've had some work done by us recently we would really appreciate your feedback. If you have a few moments then please write a review